A client recently requested that they move off Shopify and onto WordPress. I'm happy to help with technical issues for my clients, but as I dug around for hosting plans and domain registrations, a few things became very clear:
Managed WordPress Hosting
For years, I have used a hosting company. As my site grew and required more resources, it became evident that I needed to get serious about my host and amove to a managed WordPress host. What's the difference? Regular hosting companies allocate their servers across multiple platforms. They often have their own, branded HTML editor as well as myriad other platforms. A managed WordPress host focuses strictly on WordPress and nothing else.
The benefits are significant. Servers are configured correctly for WordPress. This is no light task. Setting WP up is a really unpleasant experience. You'll experience faster responses, tech support that knows their stuff and can determine WP-specific errors and fix them quickly. Further, since the focus is on WP, you'll be able to avoid conflicting security plug-ins, access development tools and add higher levels of performance such as CDN (content delivery network) and easily set up staging and collaborative workspaces. And there's a triple bonus: free site migration (yes)!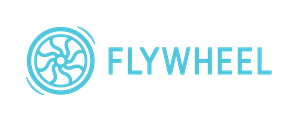 I recommend Flywheel as a preferred managed WordPress host. Their response rate is phenomenal and their pricing is very competitive, Further, they offer a seriously easy to use interface and tools that let me focus on client relations and design instead of technical problems.
Last month, Flywheel was acquired by WP Engine. From their press release:
WP Engine, as Brunner describes it, focuses largely on mid-market and larger businesses, while Flywheel — founded and currently based out of Omaha — has focused on smaller businesses. That makes the two natural complements to each other, but Brunner notes that there will be more gained from the union.

"The team there is very product-focused," she noted. "They've built a suite that we feel has been focused around small agencies, but they are also the types of tools that larger agencies will benefit from." She is referring to the product Local by Flywheel, a local development application used by more than 150,000 developers.

Flywheel, founded in 2012, had only raised around $6 million in funding, including a $4 million round several years ago. The economies of scale of throwing in its lot with WP Engine will give it a much wider exposure and access to new customers.
If you're shopping for a managed WP host, Flywheel definitely ranks. It would be worth your while to try their trial to evaluate how easy they make developing WP sites.
Domain Registration
Renewing your domain is probably the most important detail of your online store. And the least sexy. I've chosen a .ink domain which made renewing it previously an expensive chore.
Until I found porkbun.com. Yes, the name is snicker-worthy, but this Portland, Oregon-based registrar is by far the cheapest when renewing esoteric domains (.ink, .abagado, .bar, etc.). I easily saved 50% off which made renewing a little bit less painful.
As mentioned earlier, the internet has seen a new generation of top-level domains known as "new generic TLDs" or simply, ngTLDs. These are top-level domains that have been introduced by ICANN in recent years and don't fit the same mold as a .com or .net. In October of 2013, ICANN announced that the first batch of ngTLDs was delegated into the internet's root zone (the top of the DNS hierarchy which contains all of the delegations for top-level domains).

The very first ngTLD was .guru, and it was made available to the public in February of 2014. Following the success of .guru, a number of ngTLDs like .club and .link were introduced and were welcomed by new domain buyers. In June of 2014, .xyz was introduced, and two years later, more than six million domains were registered using this ngTLD.

— Source: DreamHost.com