To be frank, I'm having anxiety about the relaxation of COVID mandates.
I also really, really want to get to the beach. And this confuses me because, do we all want to be walking around with COVID tans? I mean, it's gonna be kinda weird with a huge swath of your face untanned. Right around the mouth. Not good, as our friends at FOX have clearly thought of this and present this horrific image (with multiple sociological implications):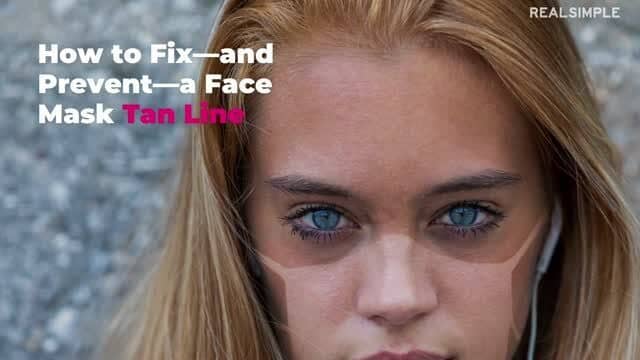 I've endured the months-long COVID illness; my daily fever reading was an FM radio station number. My dog hates me. My Amazon delivery guy is getting to know way too much about me and I am vacuuming, gardening and doing laundry at unprecedented levels (and still losing socks – what is that?) I have not started baking, though, so there is hope that my laziness is not in peril.
So Now What?
Well, I've (like you) have had a lot of time staring at my ceiling fan and/or abusing Netflix/Amazon Prime/Hulu/Disney+. Here is what I've come up with so far:
Delivery has become an essential service.
I live in Downtown Los Angeles (DTLA). So I have no shortage of amazing food and stores on my own block. Delivery has always been a 3-second conversation in my head that went along the lines of: "I want a cheeseburger. There is a cheeseburger place on my own block and they're excellent. Stop being a lazy fuck." Would that I could live on cheeseburgers.
But I can't. Ordering online has become a lifeline and the technology is as good as the people who make it happen. This is not about convenience. It's about basic needs being met during a time of great difficulty.
RELATED: Amazon to Raise Pay (NYT)
Everyone else needs to catch up.
The disparities between offline and online have never been starker. If Amazon can deliver toothpaste, a USB cord and pretzels in 2 hours, why can't FEMA? Certainly, that's an unfair comparison… kinda. Delivery of online goods is not a luxury anymore, it is downright mandatory. Whether it's sushi or a bandage, the bar just got raised on how you communicate.
We have no idea what the fuck we're doing.
Ecommerce just got very, very real, people. I am very keen on watching how businesses adapt. And I'm seeing some very good signs that small businesses (my focus at cgk.ink) are moving at light speed. Mistakes are happening everywhere and that's a great sign that individuals and groups are experimenting and pushing limits.
I know, I've had a lot of time on my hands. And I'm very tired of using the words "the new normal" since that's a very conditionally subjective term. I grew up with ready access to some of the best beaches in the world. As a kid, my world revolved around that briny smell and tide ponds and squishy wet things. I live in DTLA now which is not too far from the beach. If I find out how to order all that online, I will!
cgk.ink is watching closely as ecommerce evolves while getting partially tan in California. Sometimes.