Done with Christmas? Me, too. In fact, Come December, I'm a straight-up misanthrope.
Which is why this article: "Shopping online surged during Covid. Now the environmental costs are becoming clearer." by Catherine Boudreau in Politico made me uneasy in all sorts of annoying ways.
Like you (almost certainly), I've become an Online Customer (I'm using caps for a reason). Amazon? It's how I eat and cloth myself. Netflix? What I watch while dozing off after eating. Drugs? No issue. Both CVS and my marijuana dispensary deliver (and alarmingly quickly) to my door. Would that I needed an MBA toute de suite, should not be a prob. Stanford? Doesn't matter that I live in LA.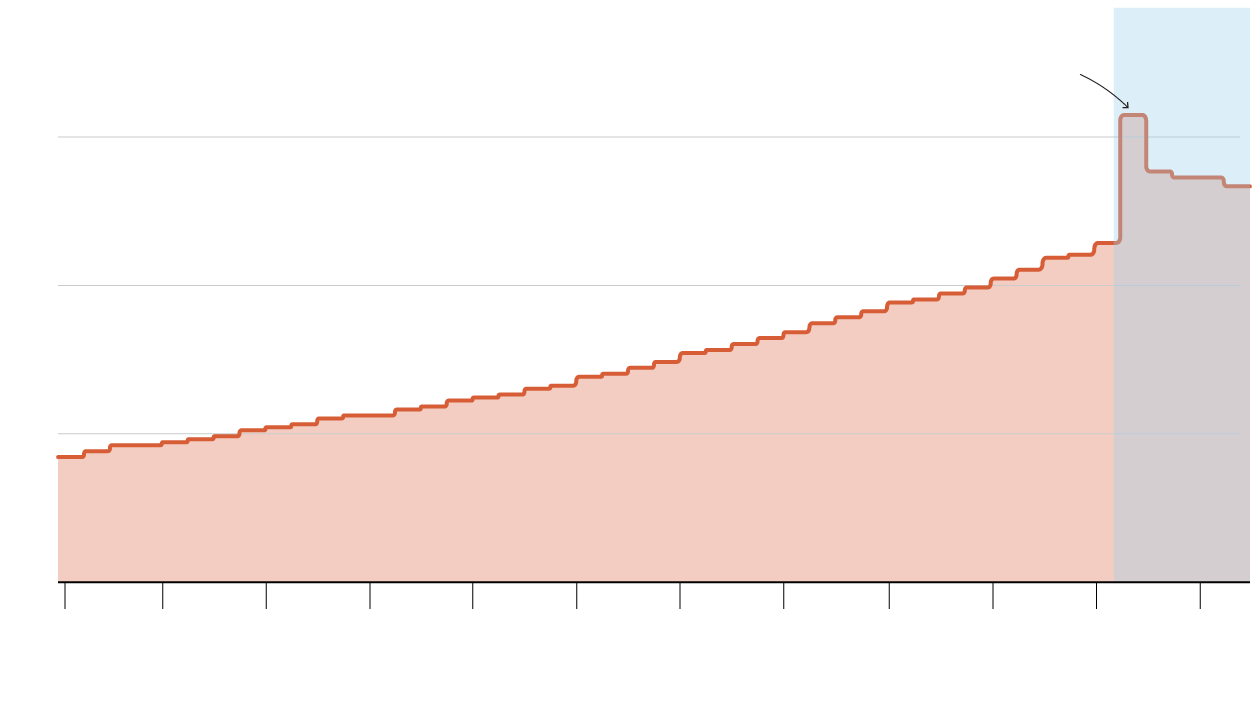 Sources: Federal Reserve Bank of St. Louis, Census Bureau
By: Annette Choi/POLITICO
I'm pretty good at being a recycle-nerd, even though I live in an apartment building. For some reason, multi-family residences are exempt from recycling. Never understood that. I digress. I've had my share of cardboard and packing peanuts and air bags and plastic so hard and sharp that I could use it as a weapon.
My point? When I go to my local store or farmers' market, I can choose to not use plastic – or anything. Not so much with ecommerce.
The pandemic, in effect, hit overdrive on a decades long shift toward online shopping. E-commerce sales jumped nearly 32 percent in 2020 compared to the prior year, according to U.S. Census Bureau data. So far this year, online sales are on track to outpace that record. To meet the demand, delivery companies such as Amazon, FedEx, UPS and food delivery services wrapped millions of purchases in layers of cardboard and plastic and hired thousands of new drivers to bring them to our doorsteps.
It gets really complicated, really fast in a city the size of Los Angeles. ~4M peeps. 4,753 mi² (deets here).
Now, cities, climate scientists and companies are trying to figure out the consequences for the planet. (…) Months before, Santa Monica launched the country's first zero-emissions delivery zone spanning one-square mile of its downtown, where electric delivery vehicles get priority at certain loading zones. They also are testing last-mile deliveries on e-cargo bikes and scooters.