I'm fairly fried after trying to understand bitcoin. Or Dogecoin. Or if I should just start issuing some me-based coin.
It all started cause some feverishly cryptocurrency-intoxicated client paid me in bitcoin. An extremely small amount of money and she was picking up the bar tab so I thought, hell, why not?" And then I made a lot of money. A lot.
Since this site's primary goal is to show emerging ecommerce technologies and their impacts, I thought it would be way cool to try to integrate cryptocurrency. And so I did.
At checkout, you'll see an option to use a few different cryptocurrencies. I used a plug-in named Coinbase Commerce which is, of course, created by Coinbase.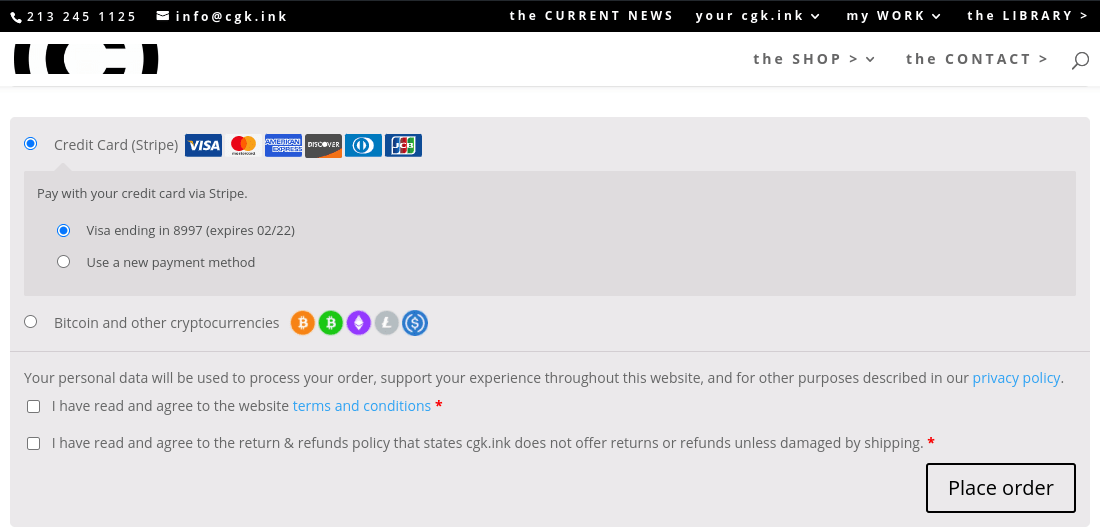 You'll need to have a Coinbase account. Once done and funded, you can choose from:
I use USDC by default since the value never fluctuates (it's a stablecoin, meaning $1 = $1)
The learning curve to understand cryptocurrency is akin to taking a calculus exam. While high. At 10 years old. With no arms. Yeah, it's that intense. There are several bazillion other resources to understand how it works, all of which are better than what I can offer. It's good to know one's limits. Like you, I'm good at very many things, but this is not one of them. Hell, even having anxiety makes me anxious.
I highly suggest that you check out Coinbase if you are curious about cryptocurrencies since their knowledge base is not only unrivaled, but super easy to understand.
The Thing About Cryptocurrency
There is no debating that cryptocurrency is a valid and powerful economic force. The mechanics of block chain can daze even the most experienced economist. And that's the point. Cryptocurrencies are decentralized and anonymous and by design, unwieldy. This poses very real, complicated problems for ecommerce. The change is inevitable. Which is why I'm watching this topic very closely in terms of its impact on ecommerce.