We're cultural slobs.
Our propensity for swallowing, huge, shit-loads of pop crap is astounding. Yes, please, I would like some promo for a shitty movie with my McDonald's meal. We don't think twice about what we consume. Or how we behave… O, the list goes on. Personally, I blame Blackberry, but that's me.
Critical thought lags behind Instagram (stress the "insta"), Google and Facebook. Where am I? What am I doing? What do I like? All these perplexing problems have been solved for you by algorithms (which is not AI).
Make a Damn Choice
Curation puts a check on these modern ill-thought-out behaviors. Curation is defined by Google (I know) as:
noun

noun: curation; plural noun: curations

the action or process of selecting, organizing, and looking after the items in a collection or exhibition.

"the curation of the exhibition was informed by my experience as an artist"

the selection of performers or performances that will feature in an arts event or program.

"I had a chance to talk with a fellow musician about the festival's curation"

the selection, organization, and presentation of online content, merchandise, information, etc., typically using professional or expert knowledge.

"curation of online content that is relevant to your business can be an excellent way to drive SEO"
An article in Forbes caught my eye. Yes, you'll have to jump through some hoops and give up your personal data to access it (fuckers) but here it is and it's all about Target.
Today, eMarketer reported that Target has surpassed three competitors to become the eighth-largest retailer in the U.S. in terms of e-commerce sales, up from 11th place just one year ago.
Very impressive. But not quite good enough in terms of technology-business Darwinism.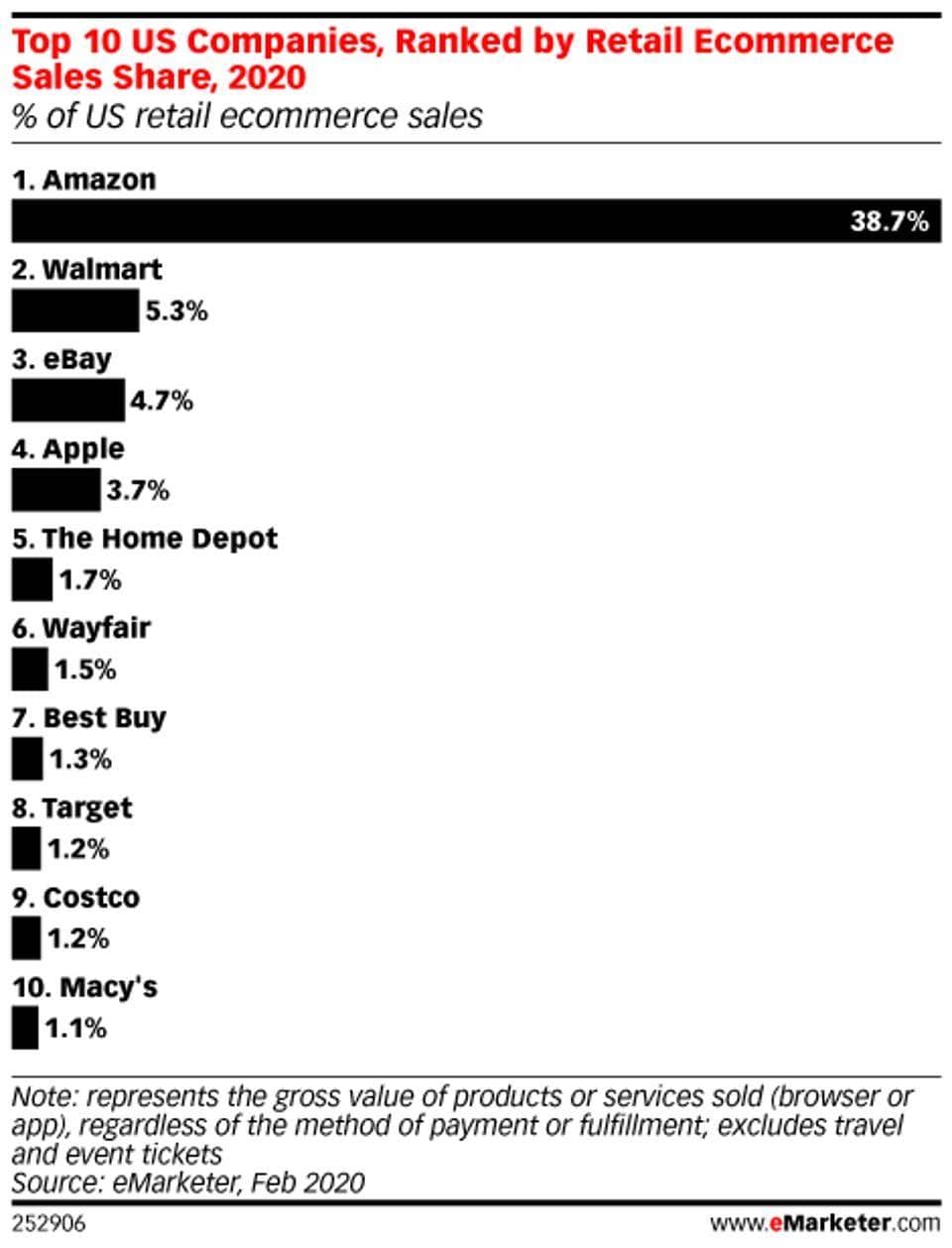 COMPETITION?
So how does one compete? Does one even have to compete? Evidently, we are tooled to dominate. But is this the healthiest thing, business-wise? Remember, companies only exist to serve people, not the other way around.
CRITICAL THOUGHT, PART DEUX
I'm really good at some things. Like design and content and eating doughnuts with coffee. Total pro. I totally suck at most other things, basic things, like bagging groceries or balancing a bank account or laundry. This is why I turn to people who know a shit-ton more than I do about these things.
Enter: Target's brilliant strategy.
OMNIBUS vs. MONOBUS
Target's e-commerce marketplace (known as Target+ or Target Plus) assortment is highly curated, as opposed to Walmart and certainly to Amazon.
You are not Amazon. You never have been and are not now and will never be. It's a freak of nature and an anomaly and an abusive, weird oligarchy that also shoots shit into space and builds clocks that will outlive us all. Just… deep breath. Because I'm OK and you're OK. We don't have to do that whole "Masters of the Universe" thing cause it ended really badly in the 90s, right?
RIGHT AND TIGHT
Target has gotten the message and has ran with it:
Target can avoid some of the negative consequences of Amazon's burgeoning marketplace, chiefly counterfeit products, gray-market inventory sold by third parties which creates headaches for brand owners, and fake product reviews. Amazon shoppers also face an avalanche of brandless products when searching across many product categories like bluetooth headphones, pajamas, and fish oil supplements. (For further reading, see this great New York Times piece.) While you'd imagine that the overabundance of options might cause many shoppers to abandon their searches, Amazon continues to power on—acquiring more market share every year.

Target+ could also attract the same brands who have shunned Amazon in recent years due to concerns with counterfeiting and unauthorized resellers.
60 active sellers on Target+
36,754 sellers on Walmart.com
1,010,695 active sellers on Amazon.com
FOCUS LIKE A FUCKING LASER
Do not try to be all things to all people. See: Corinthians. Sorry, I got biblical. Look at what you do and what you do well. Discard the stuff that doesn't achieve that goal; they are distractions. Limited resources = limited marketing. Do you like cats? Go for it and make it sing. You don't see that site also selling detergent or dry cleaning, do you? No. No, you do not. Learn.
The most successful small- to mid-sized online retailers have a focus. I'm not talking about bullshit mission statements or slogans. I'm talking about doing one thing and doing it well.
What's your focus?
Let's talk.